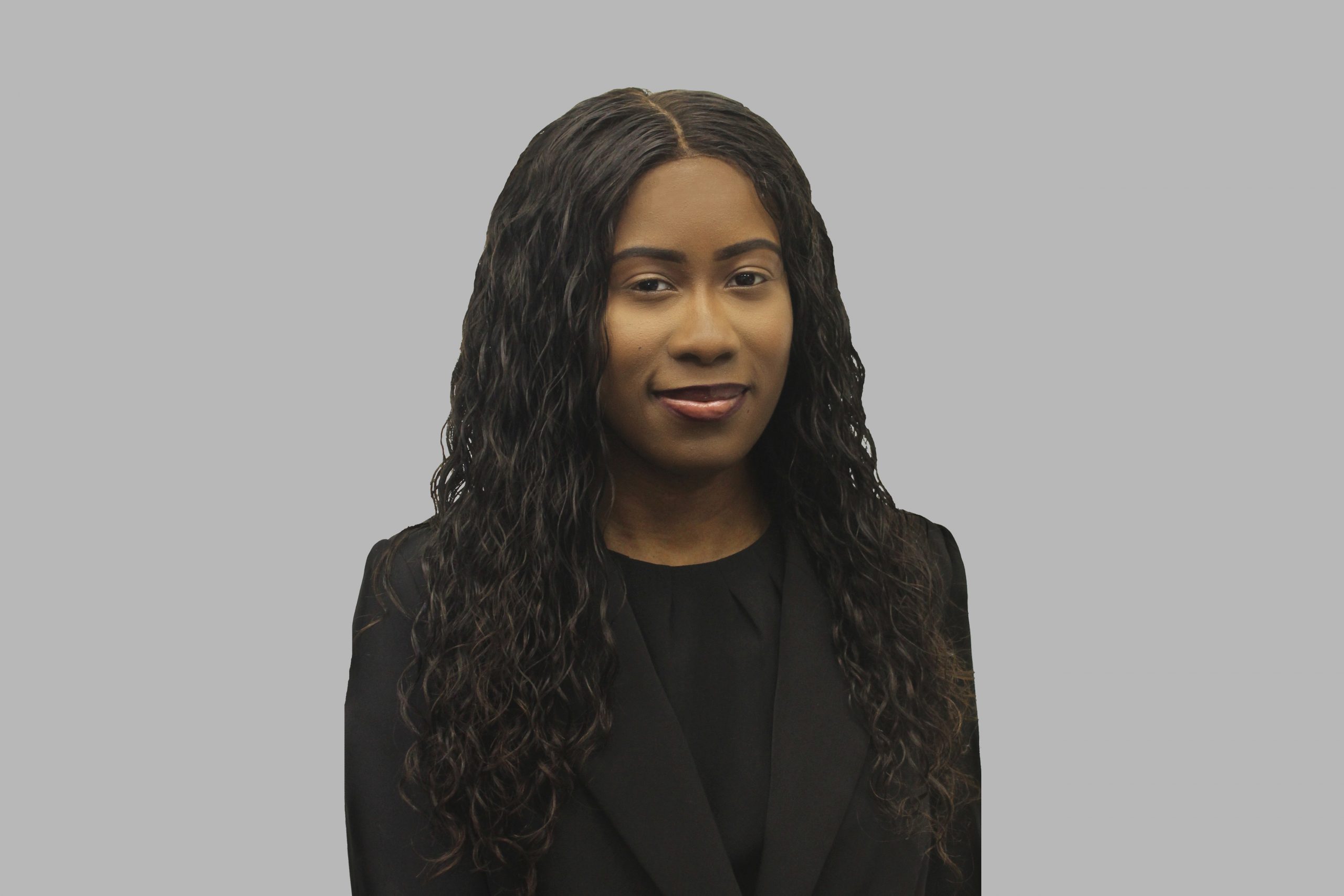 Ife is a fearless and dedicated advocate who centres her client's needs.
Ife successfully completed her pupillage at 1MCB Chambers in December 2022.  Ife's practice encompasses criminal defence, actions against the police, human rights and civil liberties, and housing. She also accepts instructions in public law, international human rights and family matters.
Ife is frequently instructed on cases that give rise to issues of systemic discrimination, anti-Blackness and racial trauma.
In crime, Ife deals with youth, magistrates and Crown Court matters. She has particular expertise defending vulnerable defendants, including those with severe and complex mental health issues and drug addiction, and is often found making successful applications for adjournments to assess her client's fitness to plead or fitness to stand trial. She has also represented victims of trafficking and child criminal exploitation. She has also dealt with Crown Court appeals.
She is regularly instructed in cases involving allegations of  assaults on  emergency workers cases in the Crown Court, in which she is able to contextualise her client's experience and ensure it is at the heart of the case, as well as successfully bringing up issues like racial trauma. One such case in which she relied on a racial trauma expert led to the prosecution offering no evidence against her youth client: the case was covered by LAG. Ife is also interested in challenges against the use of police powers at protests and protecting protesters' rights within a criminal context. Ife is the founding Director of Black Protest Legal Support, an organisation formed to monitor police misconduct at BLM protests in 2020, where she trained legal observers, provided legal assistance and drafted legal advice 'bust cards' that were handed out directly to activists. She has been invited to many seminars to discuss her work on protest and human rights including the DFF Fund, Reb Law Conference and the Law Centre conference.
Ife is also well versed in defending applications for Criminal Behaviour Orders and ensuring her clients' human rights are upheld. This has led to many wide-reaching conditions being removed from the order. She has also represented high profile drill rappers challenging alleged breaches of their criminal behaviour orders. She has also successfully resisted disproportionate terms in Sexual Risk Orders.
Her background in international human rights law, youth work and her work as a cultural and Black-British English independent researcher makes her qualified to advise on these matters within a criminal context and she was appointed a UN Human rights Fellow in 2020 focusing on the human rights situation of people of African Descent in the UK.
Ife has represented clients in civil actions against the police matters including cases involving unlawful stop and searches. She also accepts instructions in inquests and public inquires.  She supported the inquest legal team for Blessing Olusegun and is a part of the Justice for the Chis Kaba Campaign. Ife has an ongoing interest in Article 2 inquests since supporting the Sarah Reed Campaign which meant spending time with the family and the inquest legal team. Due to her criminal practice, she is used to dealing with drafting witness questions to put forward her client's case in cross examination and also dealing with disclosure and unused material to find any points that can assist her client's case. Her experience as a criminal trial advocate makes her well suited to jury trial advocacy at inquests and means that she has the skills required for inquiry work.
Examples of Ife's work include:
R v Z  (Youth Court) [2022] 
Ife successfully applied to vacate a guilty plea and set down a trial with a racial trauma expert listed to demonstrate in her client's state of mind at time of the arrest. Ife then drafted detailed representations to the Crown, which were read on the day of trial.   The Crown offered no evidence shortly afterwards.
R v W (Magistrates court) [2022] 
Ife drafted a skeleton argument focusing on breaches of PACE in the ID procedures used to identify her client. The CPS reviewed the skeleton argument and immediately offered no evidence to the charge in light of the breaches .
R v L (Magistrates Court) [2022] 
Successfully raised issue of language injustice in closing speech as Crown sought to rely on a non-Jamaican patois speaker's wrong interpretation of a word used by the defendant.  Client was found not guilty.
R v X (Youth Court)  [2022] 
Youth client was spared a mandatory custodial sentence for possession of a knife after the judge read Ife's sentencing note, which detailed her client's adverse life circumstances and set out submissions on the harm a custodial sentence would have on his health and life outcomes. Ife also highlighted the issue of racial disparity in the youth custodial estate. The judge noted that Ife's written submissions were extremely helpful.